About Us
THE COMPANY HISTORY

Nicoll and Ireland Real Estate have been established in Bathurst since 1972. Originally the business was commenced by John Nicoll and he was joined by partner John Ireland in 1973. Today David Nicoll is the manager and licensee in charge and has a lifetime of residential and commercial experience under his belt.

The company is now aligned with Elders Limited the oldest name in Real Estate. With over 400 throughout Australia. Constant referral of clients and customers, communication and involvement with the other Elders' offices plus in house training and education provided by the company means our clients benefit accordingly.

We have a high profile centrally located office which benefits clients and customers alike. We attribute our substantially high market share to the size of our sales staff which is enhanced by the office location and presentation.

The Elders Nicoll & Ireland team have a commitment to offering high standards of service. This commitment is embodied in the company's mission statement:
We are committed to offering you a level of service and professionalism that will not be surpassed in the Real Estate Industry.

THE COMPANY TODAY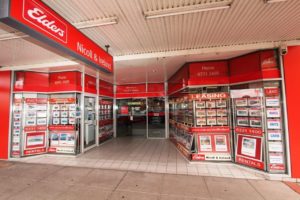 As Innovators in the Real Estate Industry with an active team looking at creating new ideas, we aim to continue to be market leaders and expand our market share.

To do that we must continue to be enthusiastic and active participants in the market place with an objective to get the very best results.

We have many contacts and command a large proportion of the residential sales market in the Bathurst District. This is due to our large and experienced sales and property management staff, together with being open 6 days a week.

All aspects of the operation use, the latest technology to provide the highest level of service with particular emphasis on communications and I.T.

The Company has also developed a reputation for providing frank and soundly based advice at all times. Considerable effort is put into researching sales evidence and keeping up to date with current legislation.